Shortsea Schedules has more than 100.000 users per year, looking at more than 360.000 alternatives in their search for improved logistics. It has never been easier to identify the optimal route for your logistics needs. All you need to know is your departure- and destination address and Schedules provides you with a complete overview.
Shortsea Schedules is an online intermodal route planner providing the user with easy access to all possible intermodal connections in Europe. It contains all the necessary information for your logistics planning and the essential contact information to the selected vendor.
Planning in 4 easy steps
Schedules provide vital information like shipping line, departure- and arrival times, lead-time, direct/indirect routing, type of service (Ro-Ro/Lo-Lo), and who to contact. The service allows for quick comparison of all the different alternatives, identifying the optimal solution has never been easier. Schedules provide you with all the necessary information in 4 easy steps.
Step 1: Select departure point/address
Step 2: Select destination point/address
Once you´ve entered your destination point, Shortsea Schedules provides a list of all the different alternatives available to you. Information covers essential information like; Line, departure day/time, arrival day/time, and lead time.
For our search, we got 30 different alternatives to our destination.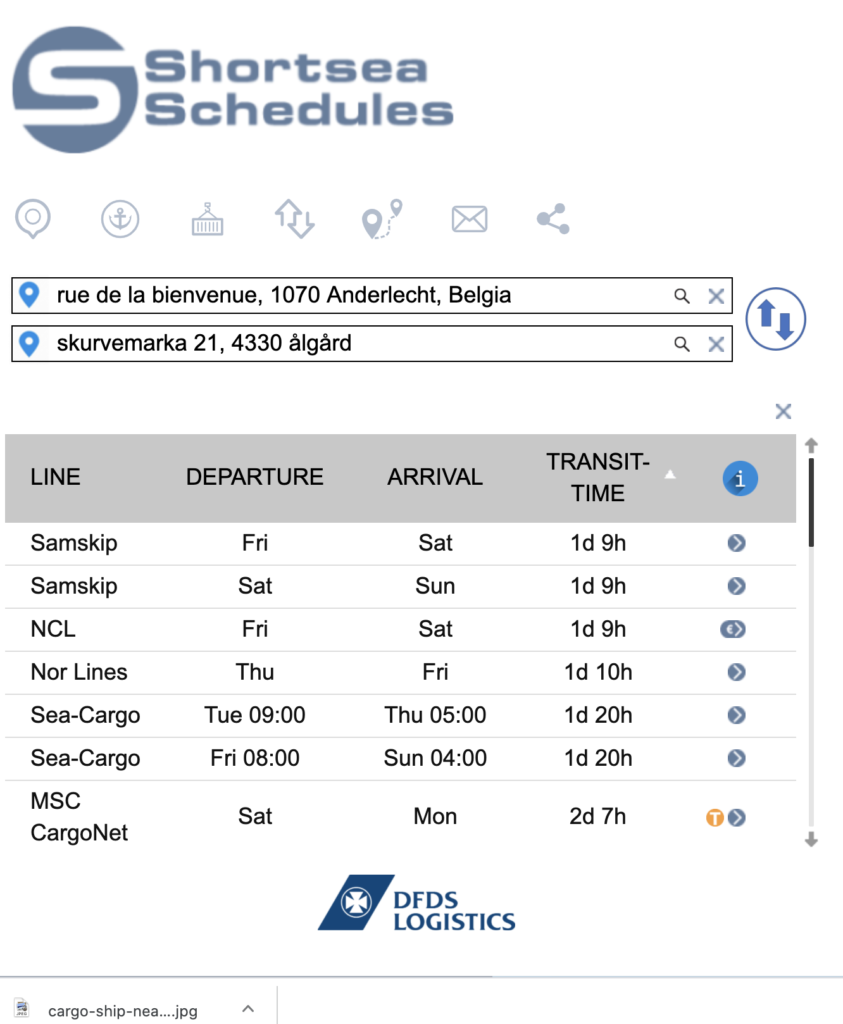 Step 3: Select vendor
Step 4: Book your shipment
Also read: 6 ways to optimize your logistics with multimodal transport